The PatentoPet® Harnesses
Does your dog have a sesitive neck? Do you have problems in education your dog?
A lot of dog owners change to harnesses. No problem for our products, when you buy a PatentoPet harness nobody has to do without our innovations
With the integrated short leash and reflectable stitchings our products offer protection, comfort and safety in any kind of situation.
The PatentoPet® harnesses are available as JOCKEY or SPORT versions.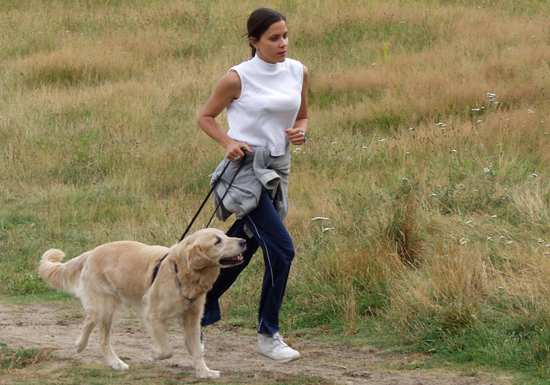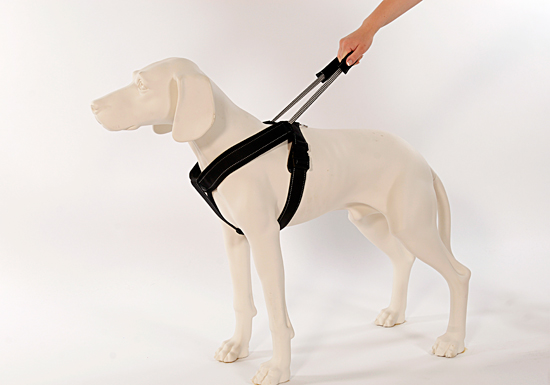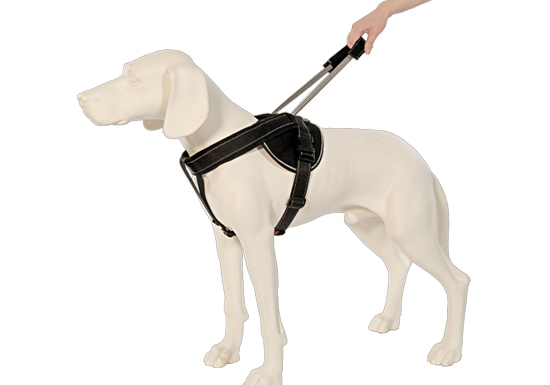 Functionality PatentoPet® Harness
Just pull the harness strap to put the dog on the leash and have it perfectly under control.
As soon as the leash is beeing released it withdraws into the harness to grant the dog immediate freedom of movement and the dog owner absolutely free hands.
A genius invention what is a great help for all pet owner in daily situations, if they need to have quick control about their lovely pets in episodes of e.g. meeting other dogs, someone rings on the door, training courses, etc..
Control if you need it – freedom if you want it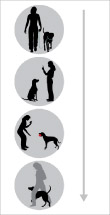 Harness JOCKEY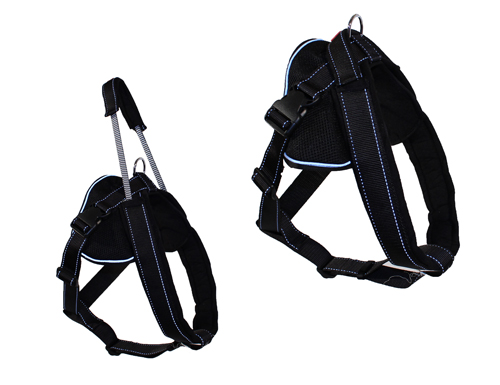 Technical characteristics
| | |
| --- | --- |
| Chest size M | 58 – 76 cm |
| Chest size L | 66 – 85 cm |
| Chest size XL | 71 – 96 cm |
| Chest size XXL | 82 – 118 cm |
| Colors | black / red / blue |
Product characteristics
Extended integrated long leash

Weatherproof Nylon

D-Ring long leash adapter

Reflective stitching for high visibility

Integrated leash with padded handle

PatentoFlex® elastic material – 250 kg pulling resistance

2-colour nylon webbing

Comfort padding breast

2 Years warranty
Harness SPORT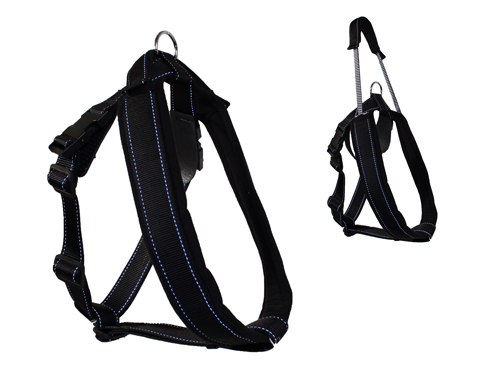 Technical characteristics
| | |
| --- | --- |
| Chest size M | 58 – 76 cm |
| Chest size L | 66 – 85 cm |
| Chest size XL | 71 – 96 cm |
| Chest size XXL | 82 – 118 cm |
| Colors | black / red / blue |
  Product characteristics
Extended integrated long leash

Weatherproof Nylon

D-Ring long leash adapter

Reflective stitching for high visibility

Integrated leash with padded handle

PatentoFlex® elastic material – 250 kg pulling resistance

Comfort padding breast

2 Years warranty